So, you might think it's crazy, but down south, the winter is just leaving.. which meant that i no longer need jumpers, cardigans or stockings! Quelle dommage!
Anyway, it's ok. I'm thinking of things i can pack in my bag for next year..
THAT'S RIGHT! I GOT ACCEPTED INTO L'UNIVERSITE DE STRASBOURG EN FRANCE!
which means i am going to be spending next year in france.. which means Europe here we come! As long as i pass all my subjects this semester, as of January 2010, i will be en Europe..
16 hours across the sea.
Heaps Psyched.
So i thought i should celebrate..
Pour a glass of bubbly ladies, it's that time of year!
Anyway, i have been heaps n00b lately, and thought it was time to post another outfit wear. I went down the coast in the holidays with a group from uni, and these photos are in the church we were staying at...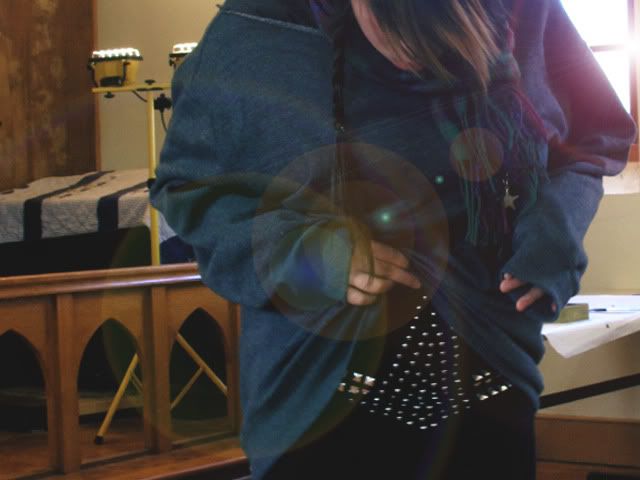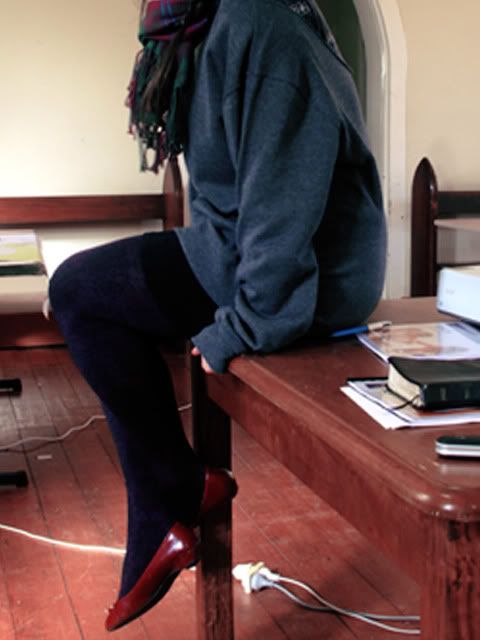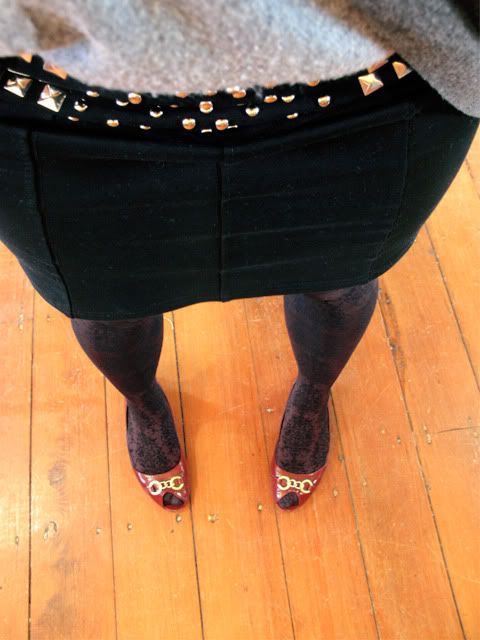 Jumper: Sarah Bovis.
Stockings: Myer, pattern.
Scarf: Seibu, Japan.
T-Shirt: Mum's Closet
Shoes: Annapelle
PS. Does anyone like Lolita? It's one of my favourite books, and i just found a bookcover competition for it.. you pretty much just have to redesign the cover.. they've had some bombs over the years, so now would be the time to show what lolita's all about!
If you're a designer too, get on in there.. although there are only a few more days to go, so get that creativity out.
Click here
for the link!
have a wonderful weekend! x
Libellés : Competition, Outfits